Tools
"Professional chefs rely on a battery of tools and equipment. Chefs must be conscious of their kitchen tools when planning a menu and understand their use and production capacity."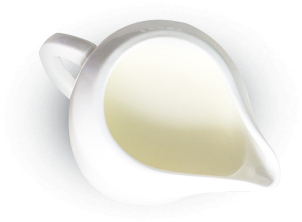 Welcome
"First and foremost I am a chef, whether behind the stove at one of my Northern California restaurants or for the past 15 years in front of the camera on my Food Network cooking shows. Creating new dishes and flavor combinations that bring cooks and our restaurant guests pleasure is my job and I love it."
Cibo
"Creating new dishes and flavor combinations that bring cooks and our restaurant guests pleasure is my job and I love it."

Happy hour
Starts at 3pm
The restaurant will open at 3pm for happy hour and dinner service starting at 5pm. We will continue to offer brunch on weekends from 10am-3pm with bottomless mimosas. We will also continue with our late night lounge on Friday and Saturdays until 2am.
+39 392 012 2488
30 minute guarantee!

Magari, senza tempo Un piacevole locale nel centro di Biella, a pochi passi dal museo Me/Bo, dove poter effettuare una piacevole sosta, qualcosa di più di un bar...

Aperitivo Un ottimo spritz st Germain accompagnato da un bel tagliere casereccio. Ambiente accogliente e personale gentile e disponibile. Lo consiglio vivamente e sicuramente tornerò.
federico p
February 2, 2020.
Aperitivo o colazione sempre Senza Tempo Bar nel cuore del Rione Riva, quartiere storico della città. Caldo e accogliente, gestito con cura e tanto amore dalle due titolari. Si punta sulla qualità dei prodotti ma anche su un ambiente rilassante che saprà metterti subito a tuo agio. Il mio bar preferito a Biella.
Aperitivo con amici Ho conosciuto questo carinissimo locale grazie ad amici. Ottimo aperitivo con un bel tagliere di salumi, formaggi e verdure accompagnato da birre Menabrea. Ambiente molto accogliente e personale gentile. Preferibile la prenotazione.. Consigliato!

MariaRosa B
August 13, 2019.
Un giorno d'agosto In una Biella con negozi chiusi e abbastanza desolata, la scoperta di un bar vineria carinissimo ... buona scelta di vini e birre e piatti e soprattutto caffè e dolci sfiziosi e originali. Ambiente piacevole, personalizzato e servizio simpatico e accogliente. Prezzi buonissimi!! Sarà un punto di riferimento nelle prossime gite a Biella.

Una bella scoperta! Siamo stati per la prima volta in questo locale per un aperitivo e anche se raramente scriviamo recensioni....questa volta se la meritano proprio! Il cibo è ottimo e molto curato, i vini di buon livello,i prezzi adeguati e il personale decisamente gradevole e corretto! (Per un loro malinteso ci avrebbero abbuonato un piatto...) Andateci e vi troverete bene!
Opening Times
| | | |
| --- | --- | --- |
| Week days | | 9.00 – 18:00 |
| Saturday | | 10.00 – 17:00 |
| Sunday | | Closed |
Get in touch
+39 329 162 5858
News & Events
Today Specials
Lamb is a very subjective item. Many people feel that New Zealand or Australian is…